Gale Martin, Director, Marion County Historical Society, Re-entry Scholarship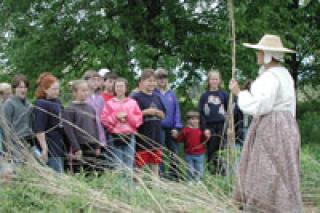 When the factory I was employed in for nearly 20 years shut down, I was financially and emotionally devastated. As a single mother, I was concerned about my future and how I would support my son who was still in school. I now had time to get the college degree I had always wanted but not the financial means to do so. Because of my Critical Difference for Women scholarship, I was able to pursue my education and supplement with part-time employment. Through my student worker position at the Ohio State Marion Prairie Nature Center, I found that I had an affinity for working with youth and an interest in cultural and natural history. Because of the difference CDW made in my life, I am now the director of the Marion County Historical Society and am following my lifelong dream of making a difference in my community.
Karen "Kalena" Brieri, Doctoral Student, Re-entry Scholarship
Support from the CDW scholarship encouraged me to continue pursuing my hopes and desires. It affirmed my existence, in that others noticed my struggle and were willing to lend a helping hand. For me it filled a large gap in what had become a difficult life, something I never expected that I would experience. The support provided a lifeline that kept me climbing up and moving forward to a time when I could begin to take hold and believe again that if others believed in me then surely there was sufficient reason for me to believe in myself.
Maria Lee, Undergrad Re-entry Scholarship
I am forever grateful to the donors' contribution to my academic and personal success by providing me the CDW scholarship. Taking courses at OSU between 1979 and 1992, I accumulated only 25 part-time hours. I came back to Ohio State in 2001 to pursue my bachelor's degree in sociology. Receiving the CDW scholarship was my deciding factor to remain at the university that quarter and pivotal in my decision to continue, this time without stopping, towards my bachelor's degree in sociology. I have now accumulated 191 hours. The CDW scholarship has truly influenced my attitude towards success, made a significant financial difference, and its recognition has boosted my self-esteem and confidence.
Gayle Wanamaker, Doctoral Student, Curriculum and Instruction, Re-entry Scholarship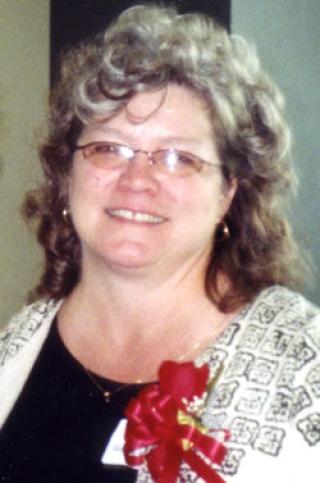 When I first attended Ohio State in 1976, I was told that I had three quarters to earn a Mrs. Degree by my mother. I did that quite successfully by obtaining 15 deficiency points that resulted in a 1.0 grade point. I married my big brother in a fraternity. I struggled for over 17 years before returning to college. At the age of 41, I started over and successfully earned a 3.5. I continued on in school at Ohio State and earned an MA in language, literacy, and culture with a 3.96. Critical Difference for Women provided me with a second chance on life. It gave me the tenacity to rise above critical issues and create paths of success. It enabled me to feel valued, successful, and respected for who I am as a woman. Finally it enabled me to develop a personal belief system that has taken me to Sarasota, Florida, where I am matriculating in a PhD program in curriculum and instruction. I knew that someone at Ohio State cared personally and deeply for me—it was the Critical Difference for Women family and Betty Schoenbaum. To Betty I say, thank you for being the strength behind me and for allowing me to discover who I was.
Vicki Garrett, Student, Re-entry Scholarship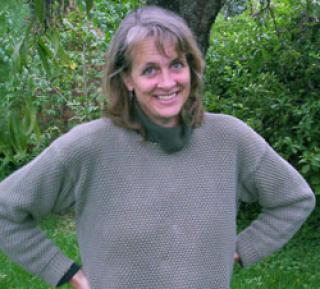 Going back to school was incredibly hard—I came home from work or school, fixed dinner, did laundry, picked up the kids from whatever extracurricular activity was going on at the time, helped them with their homework, and then stayed up all night finishing mine. Through all this, CDW was there, supporting me financially and letting me know, when I felt most inadequate, that I was worthwhile and someone appreciated my effort. I know most people wonder why it's taking me so long to get through school, but I'll bet other Critical Difference scholarship recipients know. I don't know where we would be without the support of an organization like Critical Difference, which recognizes women's unique challenges. When I get school behind me, I'll offer any help I can to Critical Difference for Women, because this program understands the impossibility of the task and rewards women who have the guts to take it on.
Lisa (Clarke) McCoy, Financial Aid Counselor, Ohio State Marion, Re-entry Scholarship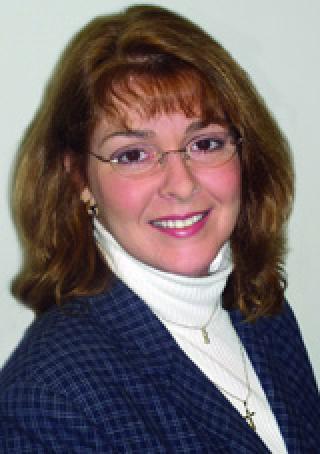 I was a mother of three recently divorced after an 18-year marriage. I was not sure I could even go to college and raise my three children. One child has learning disabilities, and ADD, while another has ADHD. But you found me worthy of your support financially, and by doing so also supported me and my children emotionally. I graduated with a master's degree in education in June 2004. I am employed by Ohio State Marion as a financial aid counselor. I continually speak of your generosity to other women who visit my office and tell them there is a group of people who believe they can succeed. However, it has not stopped there. My son will graduate from Ohio State in June 2007 with a bachelor's degree in engineering physics. My older daughter with learning disabilities is attending Ohio State Marion majoring in early childhood education. My younger daughter is a college freshman studying forensics. Your contribution to my education was much more than money. It inspired my family. You felt I had value, that I was worthy of your consideration, and in doing so gave hope to all of us. Saying "thank you" is just not enough, since it will only express the smallest part of what your gift really means to me.
Kay Bea Jones, Associate Professor, Architecture, and Beverly Toomey, Professor Emeritus, Social Work, Research Grant, 1997–98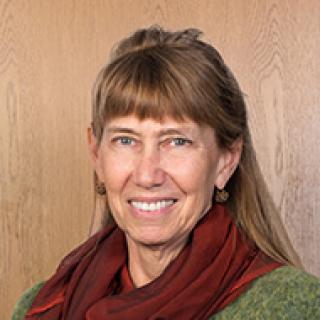 "Housing for Student Mothers & Children: A Co-Housing Model," the 28,000-square-foot child care and community center at OSU's Buckeye Village, received the prestigious "2006 Place Design Award" from the Environmental Design Research Association. This project, for which CDW provided a seed grant, represents the interaction of research, teaching, and service and is a model for land-grant universities. It shows how universities can provide great accommodations for social activities that can foster family well-being and increase graduation rates.
Nancy Ryan-Wenger, Professor, Nursing, Ohio State "Self-Diagnosis of Vaginal and Urinary Infections: A Portable Method for Women in Austere Environments," Research Grant, 2001-02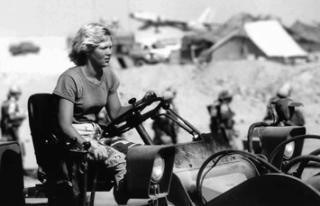 Military women are deployed to austere environments, including combat zones and settings with harsh climates, primitive living conditions, and poor sanitation facilities. These factors place them at high risk of vaginal and urinary infections. CDW funds were used to develop a self-diagnosis and self-treatment kit for vaginal and urinary symptoms during deployment situations.
 
Lisa Hinkelman, Assistant Professor, Physical Activity and Education Services, Ohio State "Columbus Girls Kick Butt" Research Grant, 2006–07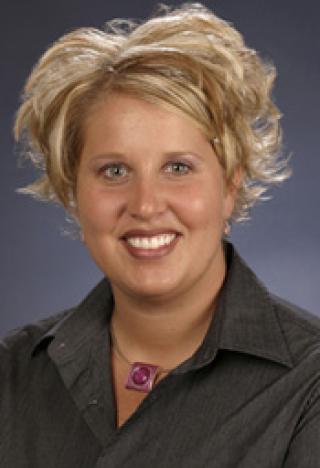 Teenage girls face many challenges, including poor body image, eating disorders, harassment, sexual violence, and peer pressure. These contribute to drops in IQ, grades, and self-esteem, and, for some, depression or dropping out of school. This project brings together trained professionals who will develop and implement a program to address these issues and provide girls with the skills to meet these challenges.
 
Trudy Gaillard, Phd, RN, CDE, Staff, Professional Development Grant 2005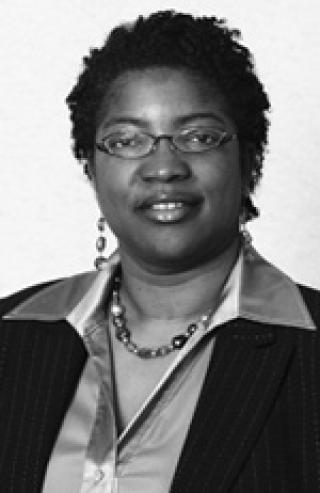 I received a 2005 Professional Development Grant to help defray the cost of my travels to present a poster at the American Diabetes Association's 65th Annual Meeting. This session allowed me the opportunity to present my research findings as well as discuss future directions for diabetes research. It is through programs such as this that critical differences are made in fostering and strengthening the talents of women on university campuses. I am truly grateful for the financial assistance that allowed me to reach beyond my local boundaries.
Sandra Shores, Undergrad, Professional Development Grant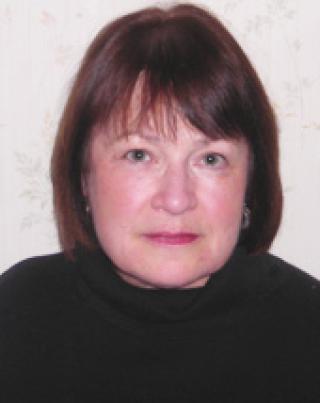 Your notification of award came as a delightful surprise at a time when both the financial support and moral support were greatly appreciated. I knew that I had reached a point in my journey toward the attainment of my professional goal where the investment in a laptop computer had become a matter of practicality and necessity. Your award confirmed the validity of my assessment and at the same time relieved a significant financial burden.