The Women's Place hosts the Black Women Faculty & Professional Staff (BWFPS) employee resource group to provide networking, support, and professional development.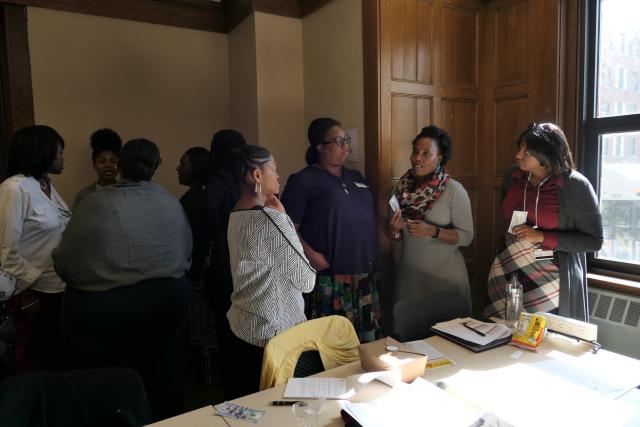 The group offers programs, a listserv, and events on and off campus and is open to all Ohio State employees who support the mission of advancing opportunities for Black women in higher education. Learn more about BWFPS activities below.
The Gathering — A monthly virtual meetup to engage in conversations on a range of professional and social topics with fellow BWFPS members. Past topics have included pay equity, personal health, homeowning, and mentorship.
Listserv — The BWFPS listserv is the group's primary medium for sharing university and community resources, event announcements, awards and recognitions. Over 250 women are currently subscribed to this moderated listserv.
BWFPS Spotlight — A monthly feature on the BWFPS listserv to highlight the careers and achievements of individual employees.
Peer Coaching — The peer coaching initiative within BWFPS pairs Black women staff members to offer feedback and support to one another in advancing their careers.
Advisory Committee — The advisory council serves as ambassadors to the BWFPS affinity group by brainstorming meaningful events and communications for social networking, advocacy, mentoring and professional development.
Interested in joining BWFPS? Email us at womensplace@osu.edu