Encyclopedia of Pathbreaking Women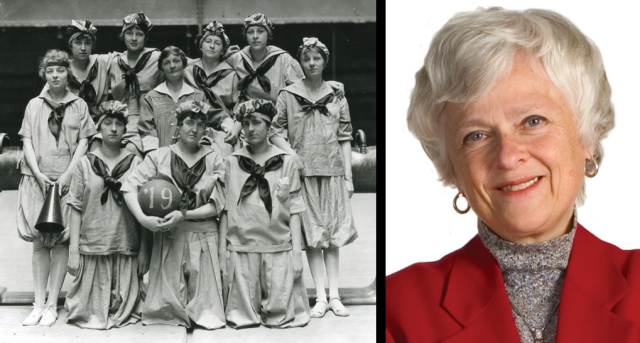 An Encyclopedia of Pathbreaking Women at The Ohio State University helps preserve the history of women at The Ohio State University. We are defining women as pathbreakers if while at Ohio State as a student, faculty, or staff member they in some way served as catalysts for institutional change to expand opportunities for women at the university. They may have been actively involved in diversity efforts or held significant leadership positions. To find a specific pathbreaking woman, check the table of contents or use Acrobat Reader's search function. If you have any information to add, corrections to the content, or photos, please contact us at womensplace@osu.edu.
LGBTQ+ Staff & Faculty Resource Guide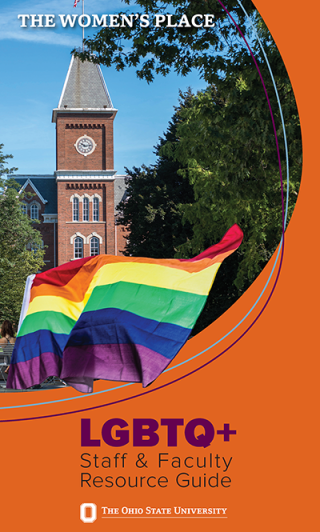 The ideas presented in the guide are a collection of LGBTQ+ focused practices and university resources to welcome and support LGBTQ+ employees, faculty and staff who are new as well as those who already work at Ohio State. Regardless of whether or not there are currently openly LGBTQ+ staff or faculty within a unit or department, we encourage everyone to engage in these best practices so that our campus is welcoming for all – students, current and potential employees, and guests. Therefore this guide for all Ohio State staff and faculty, not just those who comprise the LGBTQ group. Contact The Women's Place if you would like copies to disseminate.
Providing Leadership for Faculty Promotion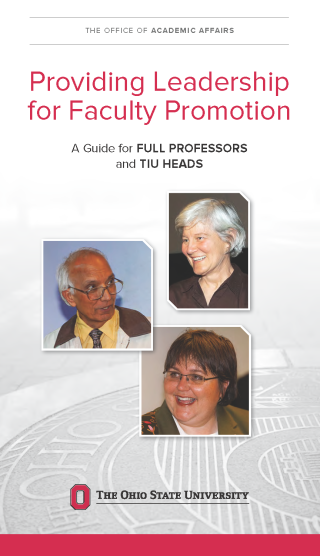 This guide for full professors and TIU chairs/directors provides a wide range of suggestions, gathered from people across campus and experts outside the university, on the issue of supporting promotion to full professor. Within individual tenure initiating units (TIUs), the faculty and the chair/director have a shared responsibility to support associate professors in preparing for promotion to full professor. Within this shared responsibility, there are specific actions that can be taken by full professors as a whole (the group that constitutes the eligible faculty for voting in promotion cases), by the promotion and tenure committee and its chair, and by the chair/director. This guide highlights many of these suggestions as best practices for each of these groups.
 
Moving Forward in Your Faculty Career
This promotion guide for associate professors provides ideas about how to move forward from associate to full professor. The information came from the observations and experiences of faculty, university wide, as well as other experts outside the university. The suggestions presented in this brochure are a collection of ideas to consider as you prepare to move to the next level in your faculty career.
Flexible Work Loads for Tenure Track Faculty
Flexible Work Loads for Tenure Track Faculty, President's Council on Women.