Included below are caregiver resources including childcare, eldercare and parent resources available at The Ohio State University.
Expanded Family Care Benefits Webinar 
This webinar recording covers the new and expanded 2023 family care benefits offered by Ohio State University Human Resources, including back-up care, primary care, pet care, tutoring, summer camps, caregiver respite, long-distance needs and other Bright Horizons offerings.
Childcare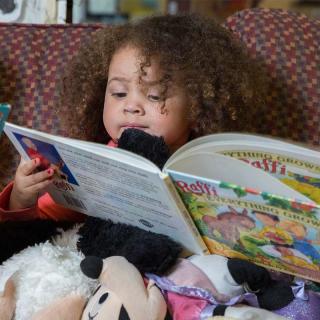 Human Resources provides an overview of the childcare programs at Ohio State.
The Ohio State University Child Care Program provides quality, developmentally appropriate early education for the children of university students, faculty and staff. Ohio State is proud to offer this program as a department of the Office of Human Resources.
The Ohio State Nisonger Early Childhood Center offers a full-day childcare center with quality care, education, and a team of dedicated professionals that will enhance the emotional and physical health of your child in an environment designed to meet the needs of all children.
The North Central State-The Ohio State University at Mansfield Child Development Center  is a high quality child care program serving Ohio State Mansfield and North Central State student parents and teacher training programs. The program promotes social, emotional, physical, cognitive, language, and creative development, as well as cultural awareness to support children as resourceful learners.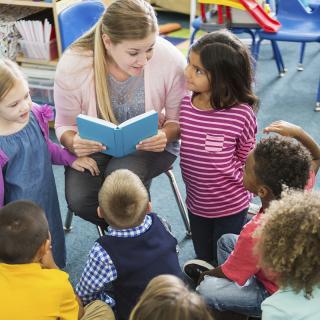 The A. Sophie Rogers School for Early Learning at the Schoenbaum Family Center offers an immersive child care learning environment for children ages 6 weeks to 5 years old. Teachers provide an effective, research-based curriculum that focuses on language and literacy development, building essential social skills and love of learning and discovery. A model demonstration site, the school integrates research, practice and policy to enhance the developmental skills and school readiness of our students. The school also partners with the College of Education and Human Ecology and Crane Center for Early Childhood Research and Policy to provide a training ground for Ohio State undergraduate students in the field of early education. The A. Sophie Rogers School offers child care for Ohio State families, the Weinland Park neighborhood and surrounding Columbus area.
Ohio State University has partnered with Bright Horizons® to offer family care support benefits to employees and help them better manage their many work, life, and family responsibilities. This benefit includes personalized guidance and help with a customized plan for family care; access to a network of high-quality childcare centers and in-home care providers for back-up care, for which employees will only pay a co-pay; and discounts for primary child care solutions.
Wexner Medical Center employees are eligible for a free subscription to Juggle, a mobile platform connecting those seeking childcare, petcare and miscellaneous home services with those seeking to provide such services. 
Parent Resources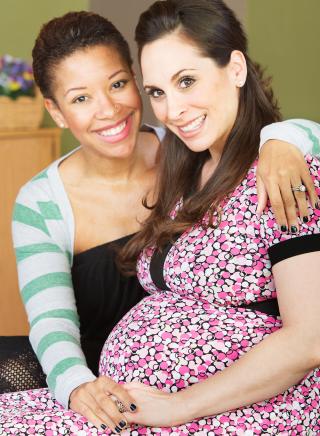 List of lactation spaces found throughout the university, all campuses. A list is also included on the Ohio State app. Once you have loaded the app, select "Campus" from the menu bar, then scroll down to "Lactation Rooms."
The Ohio State Parental Care Guidebook supports the university's interest in recruiting and retaining the best employees and is designed to help faculty and staff better understand university policies, procedures and philosophy as they relate to pregnancy, childbirth, adoption, foster care and child care issues. The information contained in this guidebook is meant to be explanatory and does not replace current policies, which are found at the Human Resources website.
Are you expecting a baby? The Buckeye Baby program from OSU Health Plan and Your Plan for Health (YP4H) is here for you. They offer free support to expectant parents from early pregnancy through delivery and post-partum. All services are complimentary and confidential for those who have OSU Health Plan insurance.
Midwifery services are offered by a team of specially trained certified nurse midwives at The Ohio State University Wexner Medical Center. They provide leading care for women throughout pregnancy and delivery and all phases of life, including well-woman exams, Pap smears, contraception and preventive care. 
In May 2022, the U.S. Health and Human Services Department's Health Resources and Services Administration (HRSA) launched a Maternal Mental Health Hotline, a confidential, toll-free service for expecting and new moms experiencing mental health challenges. Those who contact the hotline can receive a range of support, including brief interventions from trained counselors who are culturally and trauma-informed, as well as referrals to both community-based and telehealth providers as needed. Callers also will receive evidence-based information and referrals to support groups and other community resources. The hotline is accessible by phone or text at 1-833-9-HELP4MOMS (1-833-943-5746) in English and Spanish. TTY Users can use a preferred relay service or dial 711 and then 1-833-943-5746.