Andreá Williams, director of The Women's Place, is a co-principal investigator on a $1.2 million NSF grant to cultivate equitable work cultures that attract, retain and advance women in STEM disciplines.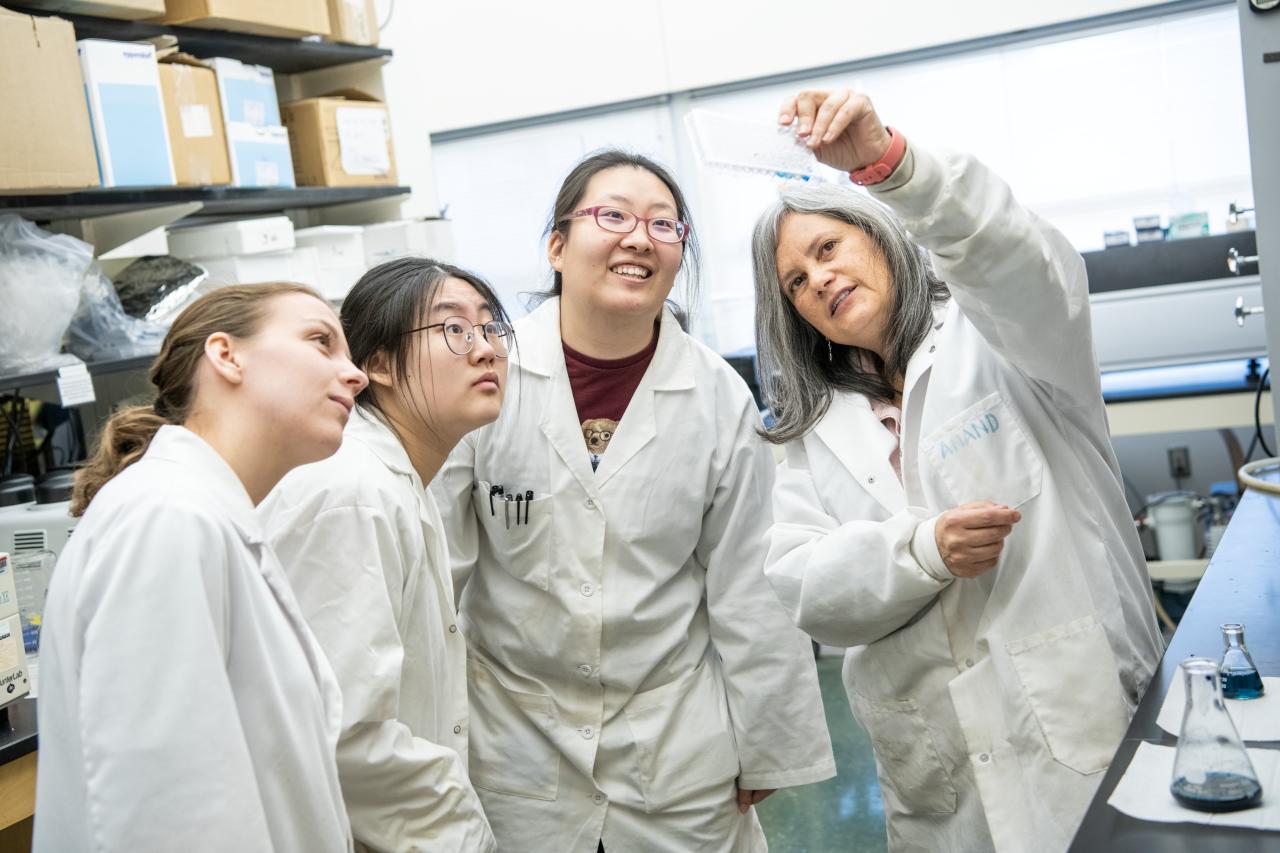 The National Science Foundation (NSF) has awarded The Ohio State University a grant to collaboration with Michigan State University (MSU) and Wayne State University to advance equitable work cultures that attract, retain and advance women in STEM disciplines.
The ADVANCE Partnership: STEM Intersectional Equity in Departments project will implement and assess a toolkit for creating equitable departmental cultures. This combined $1.2 million funding comes as part of NSF's ADVANCE program, which seeks to increase the representation and advancement of women in academic science and engineering careers — contributing to the development of a more diverse science and engineering workforce.
The toolkit will focus on three main elements — equitably assessing the contributions of faculty; promoting a "whole person" approach to supporting faculty needs across the career lifecycle; and cultivating leadership focused on inclusive practices where all feel a sense of belonging and can actively participate. Once complete, the project team will share the toolkit with other research institutions around the country, with a focus on the Midwest.
The work at Ohio State will focus on leadership development. Through this project, the Ohio State team will develop training modules to equip leaders with best practices for advancing women and faculty of all background in STEM fields. The training will enable leaders, both formal and informal, to become active, engaged and well-versed advocates for their faculty mentees and colleagues.
Principal investigators across the projects are Melissa L. Gilliam, executive vice president and provost at Ohio State; Teresa K. Woodruff, interim president at MSU; and Mark Kornbluh, provost and senior vice president for academic affairs at Wayne State. Co-principal investigators at Ohio State are Wendy Smooth; Nicole Nieto, assistant vice provost for outreach and engagement; and Andreá Williams, interim associate vice provost for diversity and inclusion and director of The Women's Place.
The content above was extracted from the Office of Academic Affairs website. Read the full article.