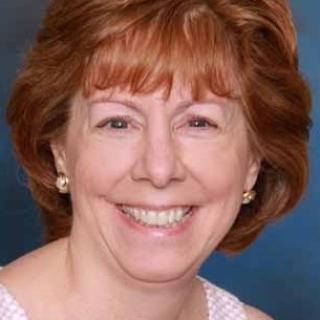 Assistant Vice President for Institutional Research and Planning
Describe your career path to assistant vice president for Institutional Research and Planning at Ohio State (as in, the actual progression of positions through organizations).
After I was married and had my first daughter, a neighbor suggested that Ohio State would be a good place to work, and I applied for and was hired as a typist in the College of Education. I moved from there to be a Secretary in the Department of German, and I was fortunate to work for a supervisor and faculty who were extraordinarily caring people. From there I moved up to an administrative assistant in the College of Humanities, and I kept being given additional responsibilities there, as well as a couple of promotions. I took on space planning for the college, and when an opening in Facilities Operations came available, I applied for that position. Before I got an interview, I got a call from the Assistant Vice President for Resource Planning, who said that he heard I was looking and would I be interested in coming to work for him as a space planner. I was and I did. When a new unit called Strategic Analysis was created, it looked more interesting to me, so I applied for a position as an analyst and got that. Strategic Analysis was the precursor to Institutional Research and Planning, so that's how I got to the path I'm on. What's been really great about this background is that I've experienced the University from so many perspectives — a college advising unit, an academic department, a college business office, and space planning.
How would you describe your leadership style?
I have an amazing team of people that I get to work with, and I try to be very flexible in their assignments so that they each get to bring their strengths to the table.
What were the best career investments you've made along the way?
Getting my undergraduate and master's degrees. I didn't go to college straight out of high school. But being at Ohio State made it easy for me to take classes — the only cost was books, and my supervisors let me adjust my lunch hour so that it was whenever I had my class. I took one class a quarter — sometimes I could do a few additional hours of independent study, and I completed by my bachelor's degree in nine years. The faculty and staff that I worked with were incredibly supportive.
Any mentors or champions who supported your professional development?
So many. Maria McCutchen, Hugo Bekker, Chuck Hoffmann, Isaac Mowoe, David Frantz, Martha Garland, Phyllis Newman, Alayne Parson, Randy Smith, Mike Boehm, and my wonderful husband, Don Hubin. And they weren't mentors, but both my daughters were definitely champions.
How would you describe your career goals today?
How have they changed over time? I just want to keep having challenging projects that make a positive difference to work on and really smart people to work with. And I'd like to see an integrated data warehouse in place at OSU before I retire. Or die.
What kind of challenges have you faced along the way, and how did you overcome them?
Whatever happens, if you have a wonderful family and you love your work and you wouldn't trade your life for anyone's, you can start to appreciate that there are lots of ways to be in this world and yours is as good as any other way.
I would just add advice from my mother, who used to respond to our perceived crises by asking us — "on a scale of one to ten, with ten being nuclear holocaust, how important is this really?" One of the ways to face and manage life's challenges is to adopt an appropriate perspective. There are challenges that approach "ten," but recognizing that they are the exception is really helpful and important.
When you think about serving in a leadership role as a female, do any unique experiences come to mind?
Not really…and isn't that the best answer a female could give?
What advice would you give to other women looking to reach similar goals?
Do your job, but do more. Figure out, whatever it is you're doing, how you can do it better, smarter, bigger. And do it because it's more fun and more rewarding to you personally to do it that way. Your competition should be you yesterday, not other people — can you do your job better today than you did it yesterday?
What's next for you? Something you're looking forward to.
Great question. I started at Ohio State as a typist and I don't think I've ever had a plan for what's next. But without a plan, I've been president of my national association, taught for the Glenn School, served on U.S. Department of Education committees and on Higher Learning Commission reaccreditation committees, provided advice to the National Research Council on assessing doctoral programs, and consulted in Dubai. I never would have dreamed any of that would happen before it did, so my plan is really to continue to stay open to the possibilities.